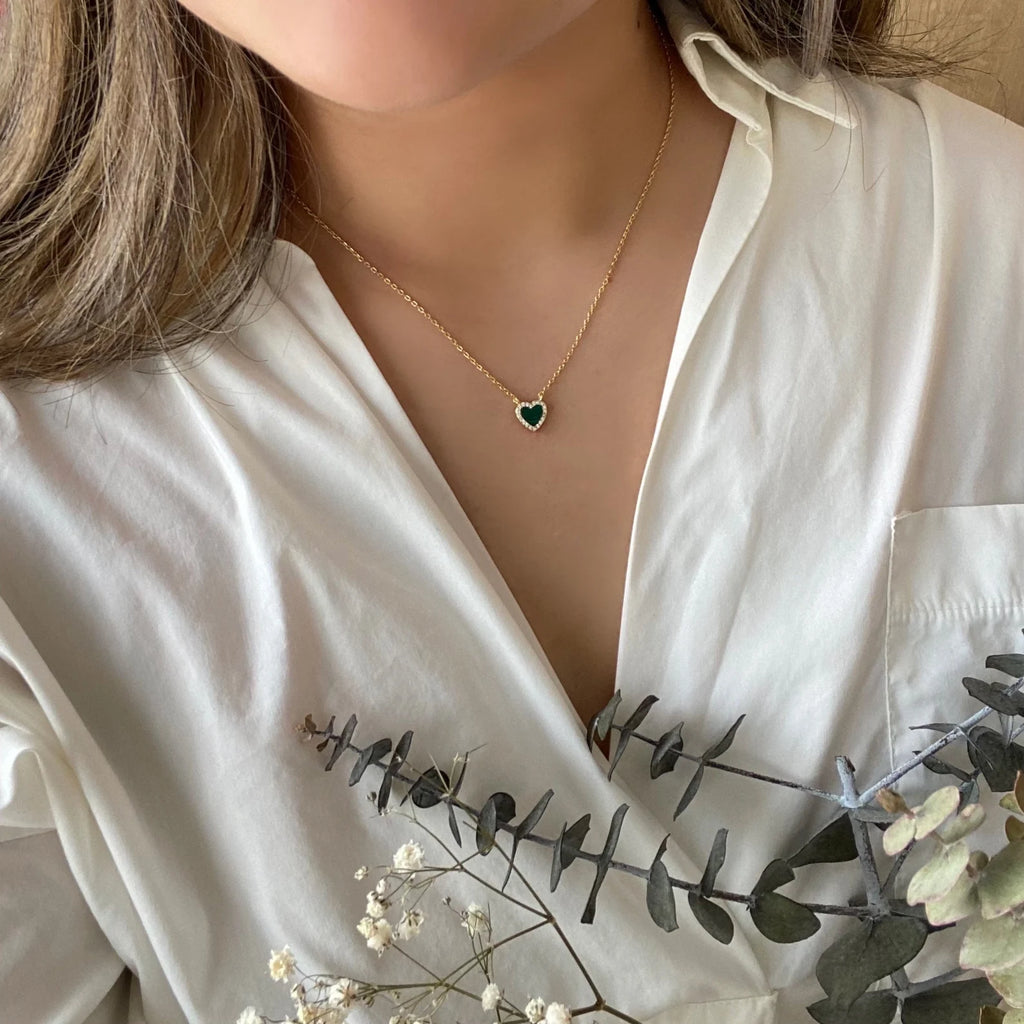 $32.00
$0.00
Tiny Heart Necklace
Elevate your style with our captivating CZ stone Malachite Tiny Heart Pendant Necklace. Crafted with meticulous attention to detail, this necklace features a delicate heart-shaped pendant adorned with sparkling diamonds and mesmerizing malachite gemstones. The vibrant green hues of malachite beautifully contrast with the brilliance of the CZ stone, creating an eye-catching piece that exudes elegance and charm. Suspended from a delicate chain, this necklace adds a touch of grace and sophistication to any outfit. Whether it's a special occasion or everyday wear, this CZ stone Malachite Tiny Heart Pendant Necklace is a symbol of love and beauty. Own this one-of-a-kind jewelry and make a lasting impression. Perfect as a gift or a treasured addition to your collection. Shop now and embrace the allure of this exquisite necklace.
...............................
DETAILS
• 18K Gold Plated
• 925 Sterling Silver
• CZ Stone
...............................
MEASURES
Heart Charm Size: 9mm
Necklace length: 16-17 inches